What is it?
More than 8000 delegates from across the world were in Johannesburg's Sandton City for the Global Entrepreneurship Congress, the world's largest dedicated ecosystem gathering, now in its ninth year. South African Vice-President Cyril Ramaphosa welcomed an audience that included entrepreneurs, policy makers, researchers and senior government ministers from more than 100 nations alongside hundreds of start-up businesses, investors and intermediaries.
The United Kingdom delegation was joined by GEN partners in more than 170 countries to launch The Global Entrepreneurship Network in the United Kingdom – a new open source community to connect business to global opportunity and innovation.
GEN builds on the success of Global Entrepreneurship Week – which has been the leading startup event in the United Kingdom for more than a decade. GEW has engaged and activated a huge network of people working in all areas of entrepreneurship empowerment. It sits at the centre of a powerful and engaged community that is truly representative of the UK landscape.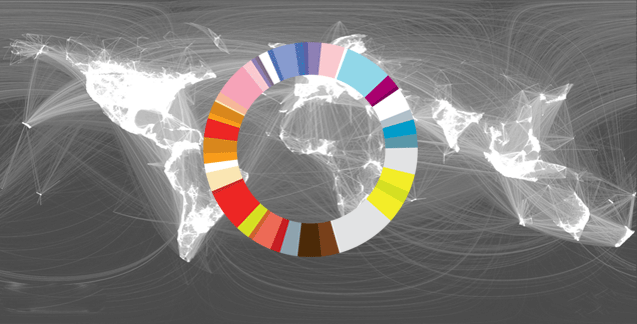 Today the launch of GEN UK provides this same network with a new platform to connect, innovate and continue to evolve the start-up environment we all share.
GEN UK is a grassroots, open-source and fundamentally collaborative initiative which promotes connectivity and best practice across the sector the other 51 weeks of the year.
Why now?
The globalisation of entrepreneurship has brought an explosion of programs, start-up communities and investment into a new field where there is a paucity of data around what works and what does not in supporting nascent entrepreneurs and new firms forming and trying to scale. GENUK is a compass to help address these needs in a UK context by identifying effective initiatives and interventions on the global stage and applying them to target the most critical areas for entrepreneurial ecosystems development at home.
Working on every element of the UK's dynamic ecosystem, and sharing resources with all partners, GEN UK will provide a forum for sector peers to connect and collaborate.
Combining high-level partnerships in research, policy and advice expertise to a peerless national network of practitioners means that GEN UK can deliver effective innovations at scale in a way that maximises benefit to the UK ecosystem.
Beyond the UK, GEN offers direct access to a global network of entrepreneurial cities across the world and provides a hub for the UK's community to connect to new global opportunities.
GEC 2017
The Global Entrepreneurship Congress was chosen for the launch because it represents this global movement at its most dynamic. Over four-day more than 8,500 people attended from across Africa and the world to explore new ways to support start-ups and create new innovation
The newly formed GEN UK announced new partnerships with a range of partner countries with a specific focus on deepening connections. Managing Director of GEN UK, Ewan Gaffney, was delighted by the response from the global community to the announcement:
"It is fantastic to be joined by so many of our partners, ministers and ecosystem advocates from around the world to formally launch the Global Entrepreneurship Network in the UK. There is such an appetite for partnership with UK industries at this GEC that it is with real excitement that we can open up this new platform for connections to UK business. Over the coming months, we're going to be delivering a series of interventions and reaching out to all organisations in our sharEd space to join us on this journey.
This is a hugely important time for British business and the UK economy. As we seek to redefine some of our key relationships with the world GEN UK is uniquely placed to provide real, tangible bilateral connections to some of the world's most innovative economies and ecosystem communities.
The UK is one of the best places in the world to start a business and we want it to stay that way. In an increasingly connected world, that means staying at the forefront of skills, infrastructure and innovation globally. The evolution of the shared entrepreneurship ecosystem, made possible by technology is one of the most potent trends driving global growth and development.  GEN will ensure that UK entrepreneurs remain at the centre of the global entrepreneurship ecosystem".
Commenting on the initiative Jonathan Ortmans, Global President of GEN added that:
"Having been born and raised in the UK, I am especially proud to see the emergence of our UK affiliate – GEN UK.  GEW was launched by the UK government and has spread to almost all nations on the planet.  Its signature brand – the compass – was designed in the UK and the seeds of GEN Global planted on British soil. All the nations now operating GEN country affiliates across the globe hold the UK near and dear and look forward to being engaged more deeply with Britain as it re-focuses on its global agenda.  As global founder and President, I plan to be strongly engaged in ensuring the UK gets a return on its 10-year investment in this movement and emerges as a global best practice in scaling smarter start up and scale up ecosystems."
For more information or to become part of GENUK please contact Ewan Gaffney on egaffney>genglobal>org